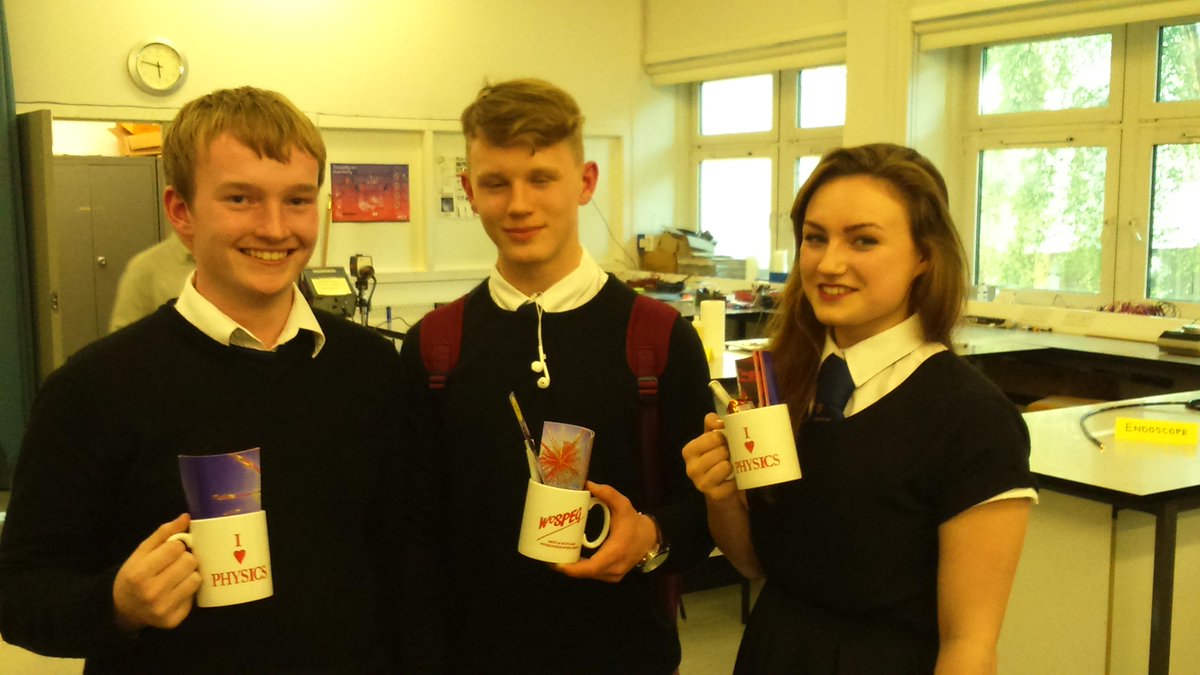 On Monday 7 September, Trinity High School took part in this year's West of Scotland Physics Education Group (WoSPEG) Quiz. The quiz has been running for 20 years and this year Rebecca Burns, Ewan Clark and Euan Hempsey put their best brain cells forward to represent Trinity High.
The competition held at the University of the West of Scotland was fierce. The scores between Trinity and the three other schools were close right up until the final buzzer.
Alas Trinity couldn't quite manage a place in the semi finals, but a valiant effort ensured that our pupils could walk away not only with a WoSPEG mug, but with their heads held high. We wish St Thomas Aquinas and Hyndland Secondary all the very best in the competition.